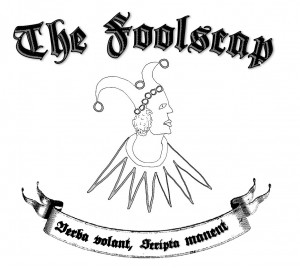 The Foolscap is the official Book and Media Studies academic journal.
This journal is an annual interdisciplinary undergraduate publication, which is written and edited entirely by Book and Media Studies students. Its goal is to encapsulate the core tenets of the Book and Media Studies program by delivering exemplary academic essays and creative pieces to the student body.
The essays and creative pieces are to be written by students in the Book and Media Studies program. Essays must have been written for either a Book and Media Studies or cross-listed course.
If you have any questions, please email foolscapjournaluoft@gmail.com. Follow us on Instagram to get updates on Volumes 10 and 11. 
Read past issues of The Foolscap!