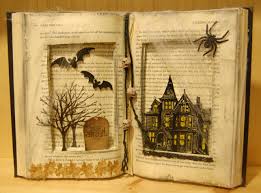 Happy Halloween! It is already the end of October, which really means one more month of classes for the first semester! Isn't that kind of spooky?
This has been a great week for Book and Media Studies Students, we hosted our academic event: a 3D printing workshop which certified those who attended and also gave us a great demonstration of the technology at work. Students that came out were also welcomed by some great food and welcoming faces. Thank you again to all that attended.
There will be more information on more events that the BMSSA is hosting soon.
I hope everyone has a safe and fun Halloween! See you next month!