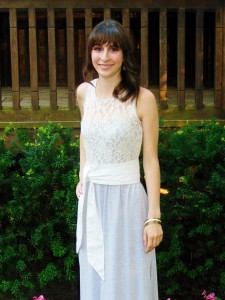 Assistant Editor: Chelsea Ricchio
Chelsea Ricchio is a fourth year student at The University of Toronto, majoring in both English Literature and Book & Media Studies. In her spare time she is also the Vice President of Active Minds at UofT, a student organization that seeks to create awareness about mental health issues and foster a community amongst students struggling with mental health. She works at Chapters and her all time favourite book is 
The Time Traveler's Wife.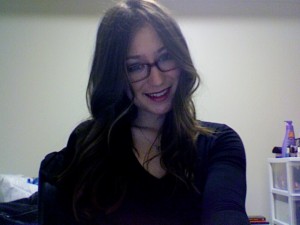 Assistant Editor: Michelle Speyer Michelle Speyer is a fourth year student at Victoria College with omnivorous reading habits, taking programs in English, Book and Media Studies, and Writing and Rhetoric. She coordinates the peer-mentorship program for the English Students' Union and is Editor-in-Chief of a lovely little journal called Goose. In her spare time she writes and edits for The Varsity and enjoys throwing frisbees for her dogs (and her cat).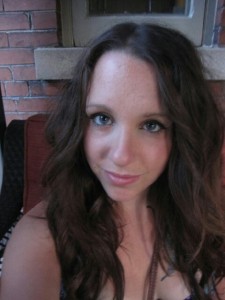 Assistant Editor: Caitlin Plainos
Caitlin is a fourth year English and Book & Media Studies student with an interest in publishing. She is also the Secretary and Webmaster of the BMS Student As
sociation and works part-time as a server/bartender at the Frog & Firkin. Her passions include literature, dancing, traveling, snowboarding, and having intellectual debates with her nerdy friends. Follow her on Twitter @CaitlinPlainos.